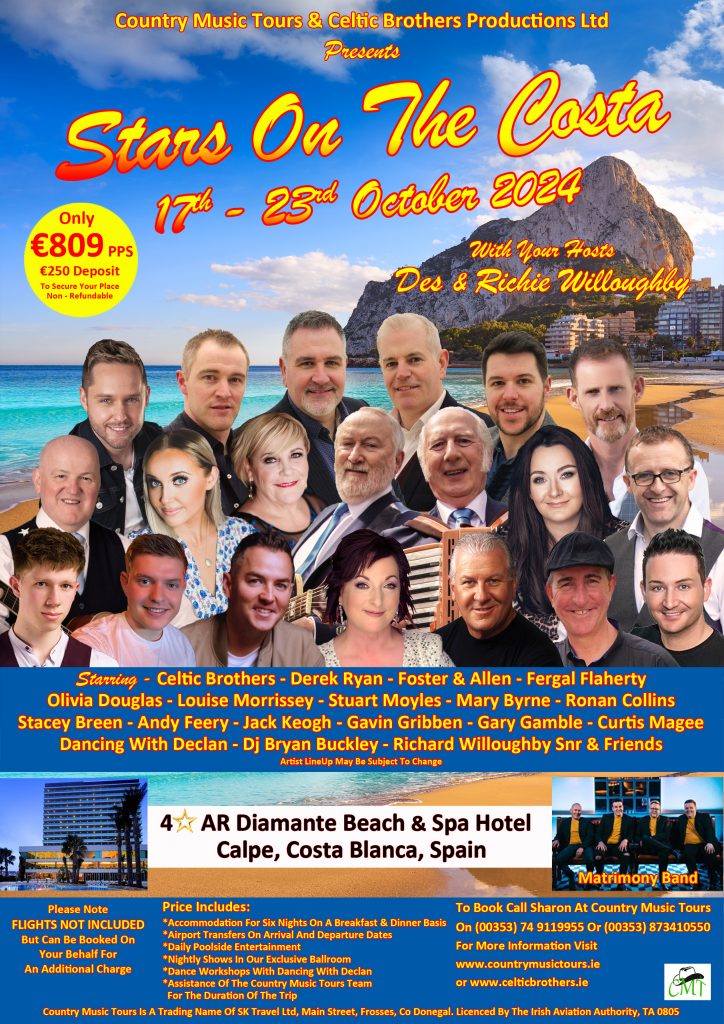 Our New Album 'Homeland' Is Now Available To Pre-Order By Clicking On The Link Below. €14.99 Incl Postage Worldwide.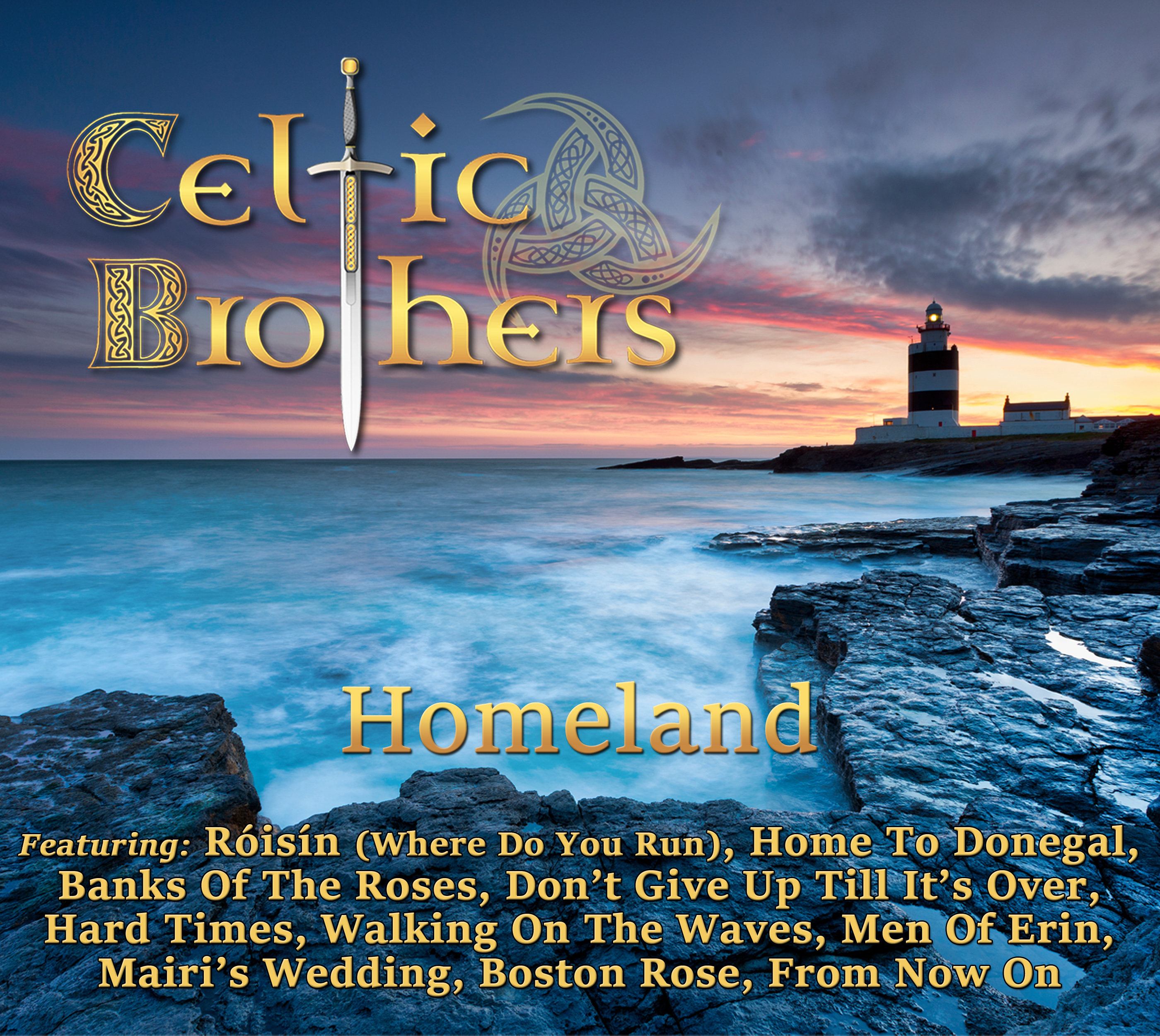 The Everly Brothers had it, so had the Osmonds and The Nolans. Now the Celtic Brothers can also claim sibling harmony. The newly branded Celtic Brothers, formerly the Wicklow based Willoughby Brothers, possess that unique almost inseparable vocal harmony generated by members of the same family.
Celtic Brothers' passion for singing and performing, combined with a genuine closeness, stems from a childhood filled with music and singing, a love they carried with them throughout their formative years into adulthood, a gift given to them by musical parents who also had a touring band.
Having recorded four albums as the six-piece Willoughby Brothers, the now refined four-piece Celtic Brothers comprises of Robbie, Des, Johnny and Richie whose unique and recognisable sound which includes a repertoire featuring a blend of Irish ballads, popular classics and contemporary songs that take their audience on an emotive musical journey. ''Touring as six brothers became difficult over this past 18 months'' said Des Willoughby, with it not always being possible to have everyone available due to other work and family commitments. With four of us now we have more flexibility and are excited about the future.
Having performed in Ireland, the UK and the U.S.A, entertaining and endearing audiences for the past number of years they are delighted to bring their newly evolved show to their loyal and valued followers, The brothers have crafted a very casual banter and delivery during their live shows which are complemented with laughter especially when the oldest brother in the pack, Richie, recalls anecdotal stories of them growing up as children. They also pay respect to their late mother Breda who died aged 38 when the brothers were children leaving the brothers having to rely solely on their father which made them grow even closer.
Richie was the first to follow the stage spotlight, joining his parents' band playing the drums at the tender age of 13, while Des went onto to study singing with the renowned vocal coach Dr Veronica Dunne, before joining and touring extensively with The Three Irish Tenors. Not only have the brothers a love of singing in common, but they also share a passion for sport, Gaelic football and handball in particular and impressively hold All Ireland handball medals. Adding to the family's sporting success, Richie, Johnny and Robbie are also World Handball Champions.
Their new album 'Homeland' topped the Official iTunes Charts, and has featured prominently on Ireland's National Radio station RTE 1's playlist.